About
Lexecute is a product developed by Faberbee - an innovative startup of the Par-Tec Group, established with the specific mandate of developing new products and solutions in the field of Blockchain & Distributed Ledger Technologies.
Faberbee's main activity comprises the research and development of the best, most up-to-date solutions to business problems that require high levels of IT security, transparency, traceability, integrity, and privacy.
Certifications
Adopting industry-standard methodologies and processes enables us to guarantee the highest quality and efficiency in the delivery of our services and solutions.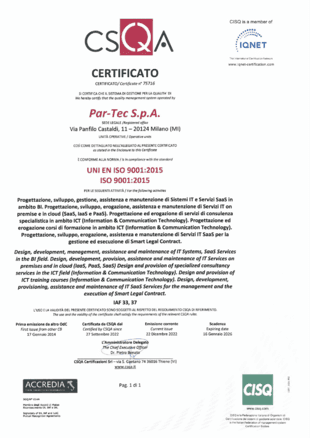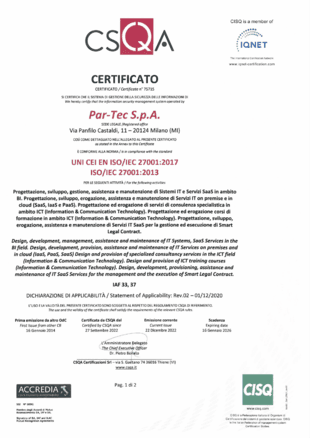 ISO 27001 Certification
Information security management systems in full compliance with the ISO/IEC 27001:2017 standard extended to ISO/IEC 27017, ISO/IEC 27018 and ISO/IEC 27701 controls.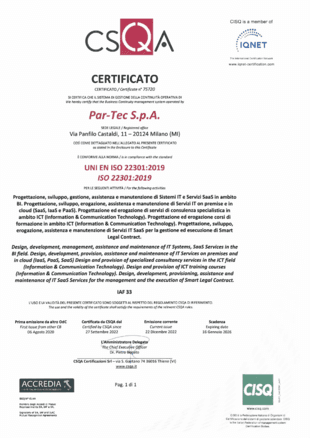 Par-Tec Group
With its broad product offering, Par-Tec acts as a technology enabler with services ranging from IT infrastructure (on-premises and in Cloud) to vertical applications for the financial market, from real-time data streaming to predictive analytics, and from blockchain to compliance.